Most of the fabrics we use are 100% cotton material that passes all the CPSIA guidelines. Minky fabric is 100% Polyester. Cotton fabric is bio-degradable and meets safety standards. However, if you are concerned about the process that takes affect when the fabrics are manufactured, which involves some chemicals, there is now a new option in our designs.

We are working very hard to provide you with a complete collection of unique and beautiful Organic and ECO Friendly materials.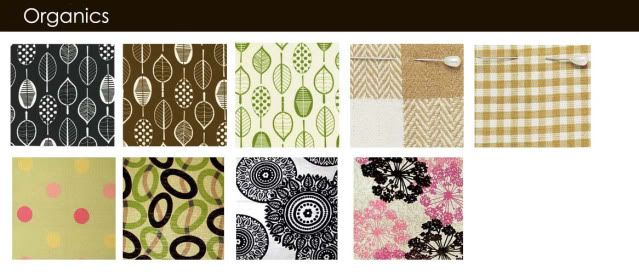 In our current designs you can choose cotton batting and on our Custom Studio you can choose the entire construction.

As always, if you have any questions, or if you would like to give us some ideas, please drop us a note!